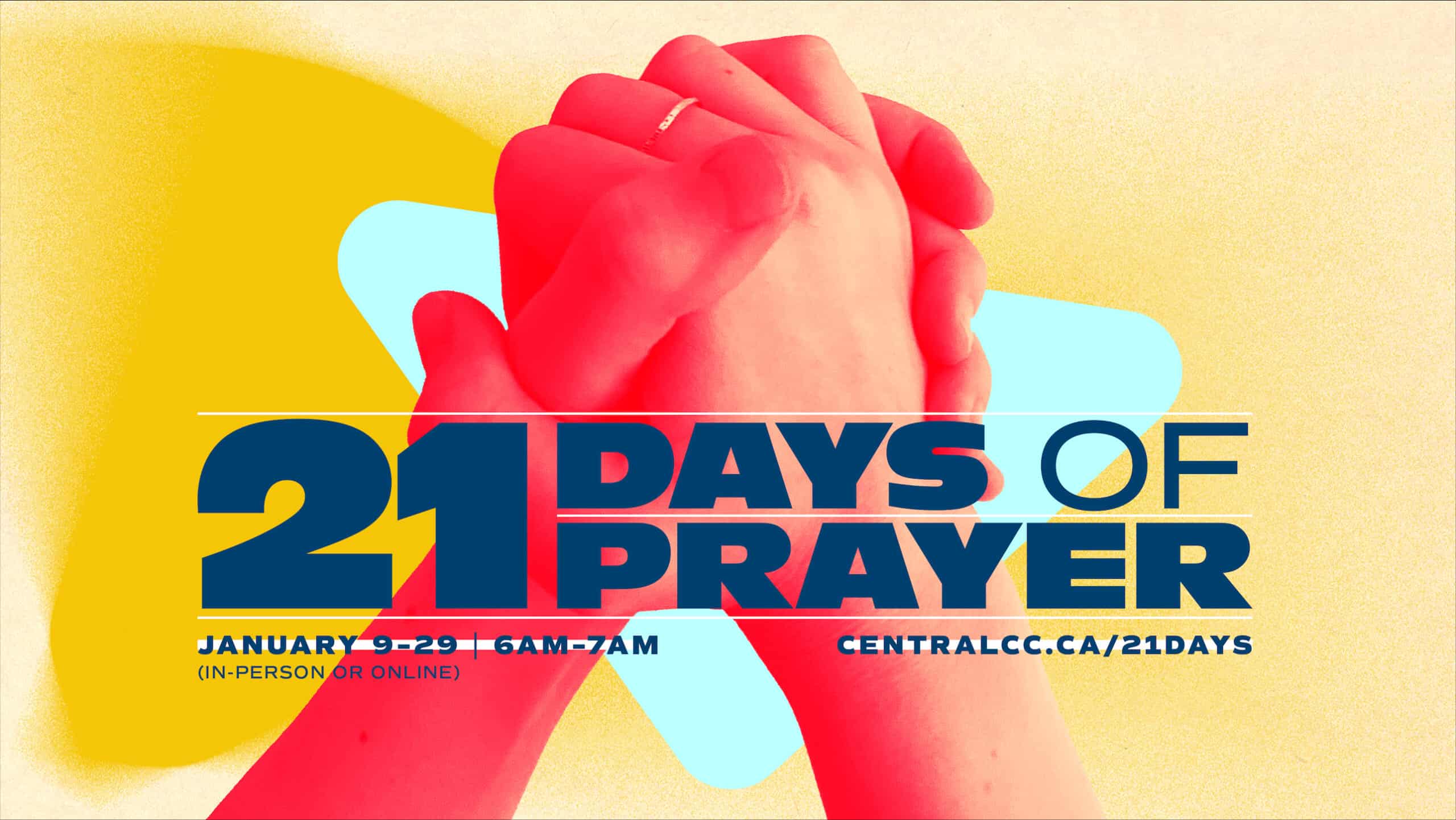 Join us In-Person or Online
January 9th-January 29th, 2023 for our 21 Days of Prayer
Times:
Monday - Friday | 6am - 7am
Saturdays | 9am - 10am
Sundays | 9am & 11am | Regular Sunday Experience
Sunday, January 29th | Encounter at 6pm
We live in a busy, often hectic, world. In order to navigate the twists and turns that life throws my way, we need to take time every day to slow down and be reminded that we have a Heavenly Father who is in control. This is the power of prayer. It is through prayer that we receive comfort, guidance, and strength to live the victorious life that Jesus offers each and every one of us.
For that reason, we have set aside twenty-one days in January to pray. It's a chance for us to stop, refocus, and reset all we do. Join us each morning, in-person [in Aud B] or online [link above]. Our hope is that as you discover the beauty of daily conversation with God, you'll experience His presence and your life will be changed
Once you learn how to pray, prayer can become a part of everyday life.
And then…
— Before the day begins
— Before you go to bed
— Before you go to work or school
— Before you send that text
— Before you eat, drive or travel
— When bad things happen
— Before bad things happen
— In every situation—PRAY FIRST!
Prayer changes everything!